Coming in Hot This August With New Updates!
We're heating things up this August! We've added a new Product Verification Feature and improvement based on your GoEarly Feedback! More to come here! In addition, throughout the month, we've continuously deployed several bug fixes which we've also listed below.
 new features  
✨ New Features ✨  
Product Verification!
Admins can now require product receipt confirmation (based on Product Type in Project Settings) from participants (and can be further enhanced by static or conditional macros). When enabled, Participants will be prevented from submitting Feedback or completing Activities until receipt is confirmed.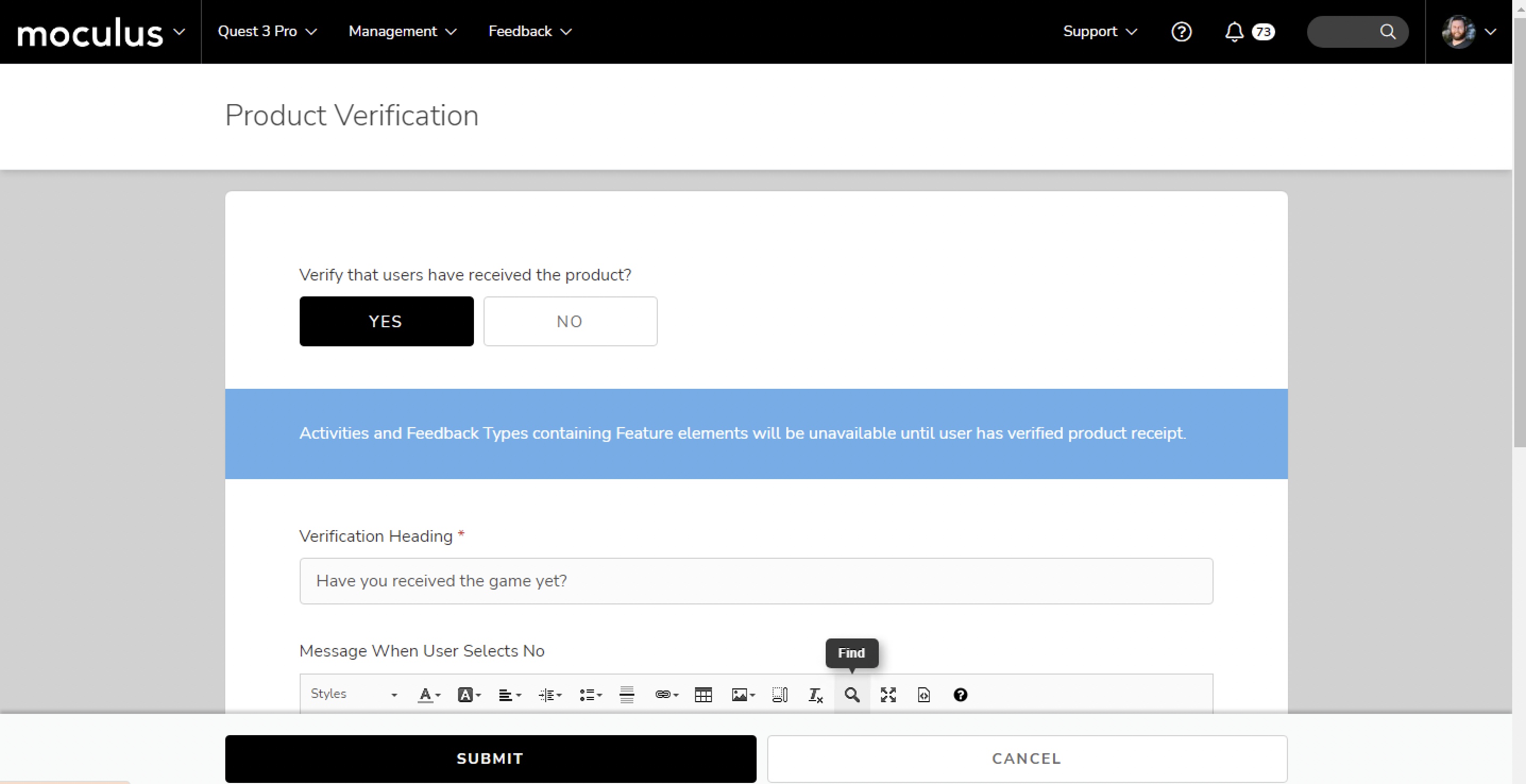 improvements  
📈

  Improvements

📈

 
Accessibility!
Significantly improved level A and AA accessibility coverage that was implemented in this release, with efforts aimed primarily on the end-user experience. More to come here!
Reworked Activity Flow!
Based on your GoEarly feedback, we've make major improvements to how activities are completed by participants including Activity availability, the Satisfaction Rating > Feedback flow, and more.
Avatar Icons!
Empty Avatar images are now auto-generated based on Full Name (or Username if this project setting is used instead).
fixes  
🐞  Bug Fixes 🐞 
User Experience & Interface
Projects can once again be moved between Department buckets when editing Project Basic Settings.

User Avatar uploads were adjusted to handle oversized files and repeated uploads more gracefully.

Login and External Authentication copy and page layout was updated to improve look, feel, and functionality.

The Features and Phases shown within admin-level Planning have undergone a visual and functional overhaul.

Some missing Community-level navigation trails were added.

Icons across the system have been replaced with more refined versions to match our global modernization efforts!

MANY bug fixes and ideas have been addressed including those sourced directly from our ongoing Delta testing via GoEarly.

New Feedback and Star Rating icons have been implemented on Project Homepage.

Browse icons on Project Homepage added for Feedback types.

Planning page now uses clearer Dates for Phases (no times, midnight based on project timezone, interface improvements).
Dashboards
PDF print of Top Feedback Dashboard will no longer stretch smaller site header icons.

 

An obscure Status issue that could occur under very specific conditions with a Feedback Type was fixed.

New Feature Data criteria will now convert via Dynamic Tags properly.